UNBIASED, PERSONALIZED INFORMATION AT THE CORE OF MAKING A DIFFERENCE
The ultimate app for people who want to ACT on what they truly care about.

AI supported, value-centered day-to-day choices for improved well-being and better world.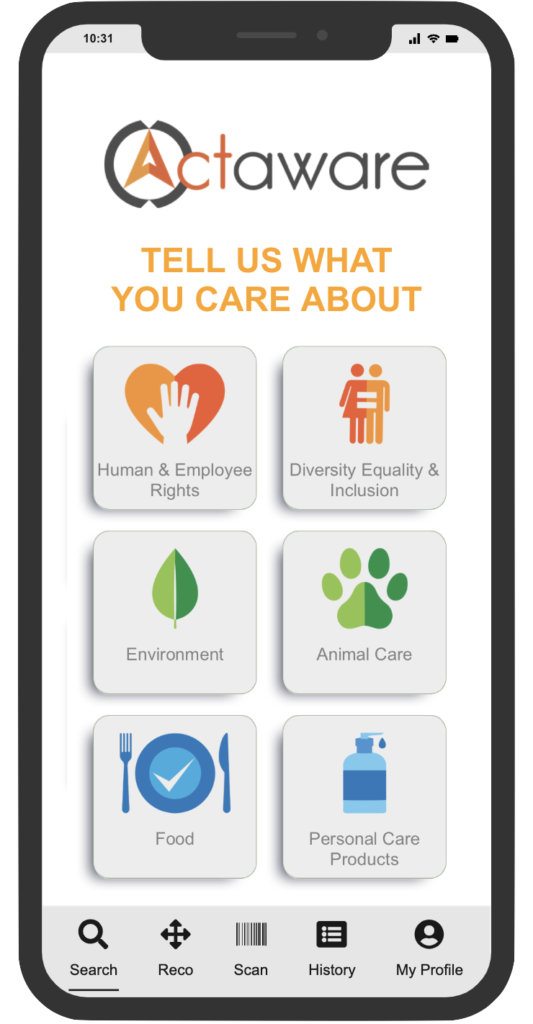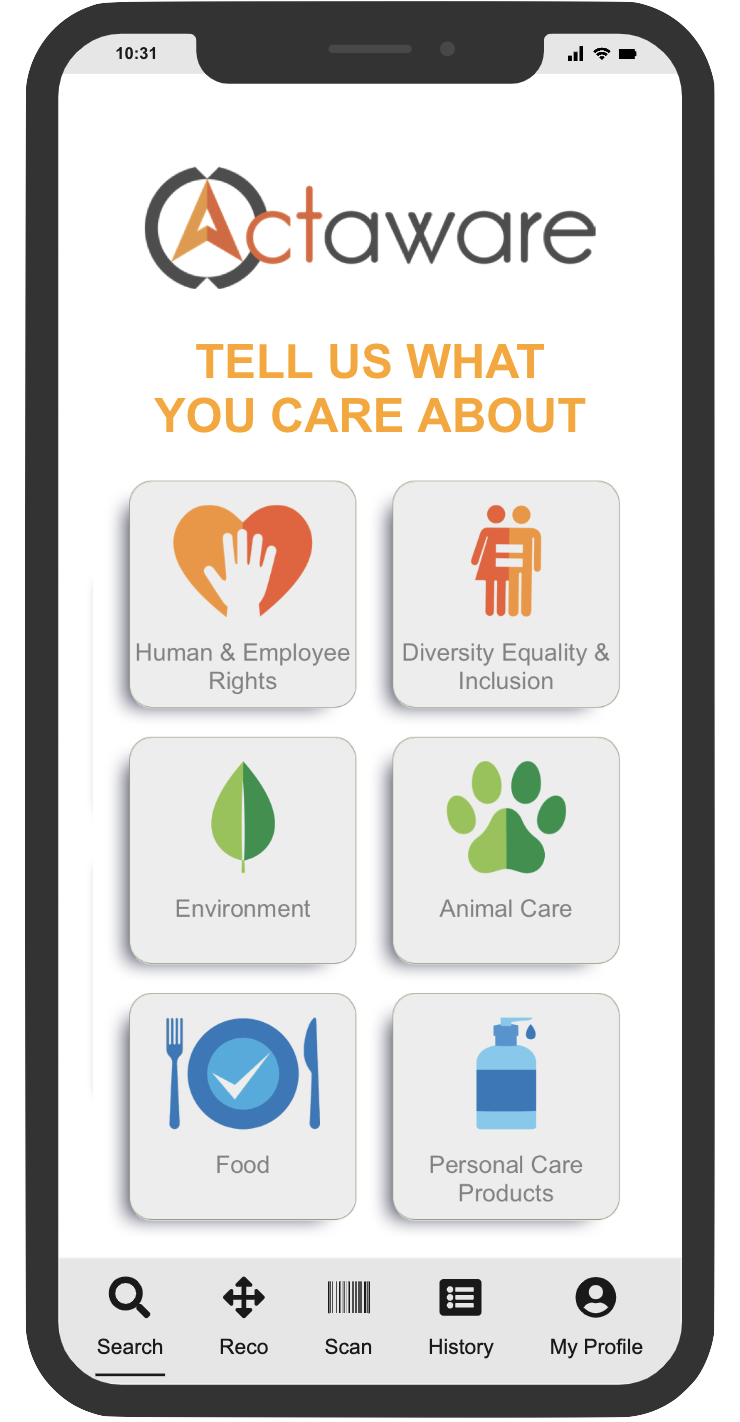 The need for healthier and more sustainable lifestyle is rising. Environmental and social awareness and activism are exploding driving demand for transparency and change.
The change demands actions supported by facts. Obtaining clear, relevant and unbiased information is extremely difficult and makes acting on personal values very challenging. Instead polarization is rising controlled by misinformation from media echo chambers.
Over 75% of the population is seeking to be more proactive in supporting their causes, advocating for change and improving the world we live in. Consumers and investors are pressuring companies to improve their Environmental, Social and Governance scores.
ActAware guides people in defining their values to create personalized ratings on products and companies. These ratings help people avoid hurtful products and allow them to support businesses aligned with their causes.
START
Create your profile and instantly define what truly matters to you from wide range of categories.
LEARN
Explore and take action on over 50 topics across health, social matters, environment, corporate transparency…
PERSONALIZE
Build your unique VALUE PROFILE and direct your actions based on your views and preferences.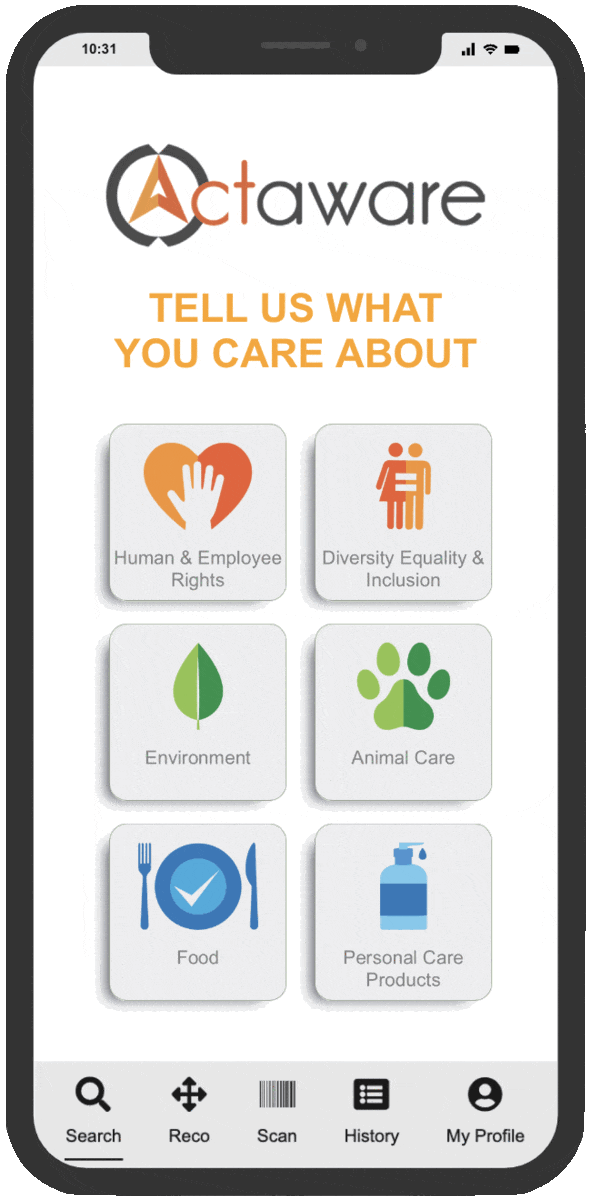 SEARCH
Search products and companies to discover how they rank based on YOUR VALUES.
ACCESS
Get access to thorough information, scores and breakdowns to help you decide what to consume and support.
GROW
Get recommendations to support products and businesses that best align with your values.
GOOD FOR CONSUMERS - GOOD FOR BUSINESSES - GOOD FOR THE WORLD
BUILDING A TOOL FOR A BETTER WORLD
Our global and diverse team believes that the key to being truly proactive lies in accurate information from trusted sources, readily accessible. Our extensive experience in data, tech, ESG, financial and consumer markets allows us to create the strongest app for taking a stand and making a difference.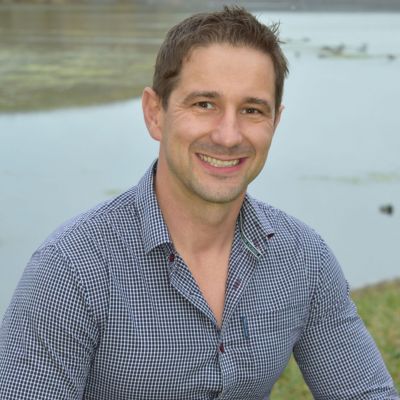 Michal Majerczak
CEO
Inventor and visionary of ActAware. Over 15 years of experience in building data analytics architectures and managing global teams at MSCI – world leader in finanancial  indexes, analytics, and ESG.
Lukasz Miczek
President
Successful entrepreneur, CEO of Perfect Data and POSM Factory.
17 years of business growth experience at: Heineken, Coca-Cola, Red Bull.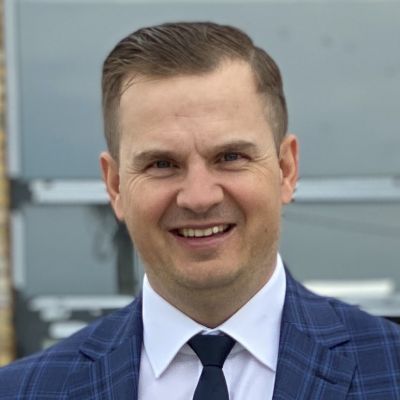 Krzysztof Grucela
Secretary
Expert in establishing and growing early-stage companies. 17 years of experience in corporate finance and sales at Coca-Cola.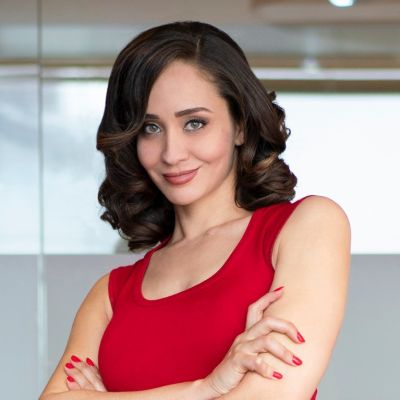 Sharon Zehavi
Chief Marketing Officer
International branding & marketing strategist and speaker. Award-winning best-selling author and TV host.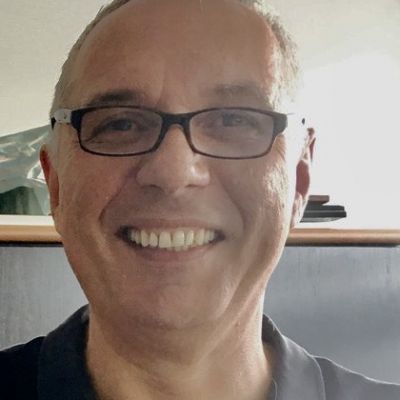 Wojciech Pruś
Chief Operating Officer
24 years of international strategic and operational management in FMCG  including Head of Sales at Coca-Cola Poland.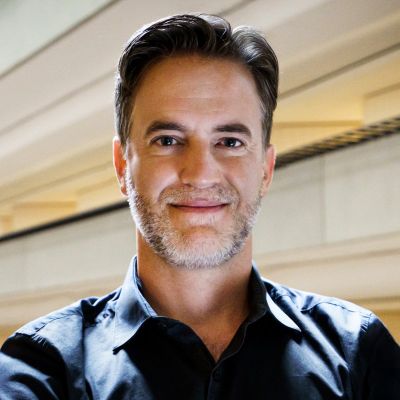 Leighton Smith
Chief Financial Officer
Operational & financial expertise in establishing and growing early-stage firms. Over 20 years of experience in corporate finance.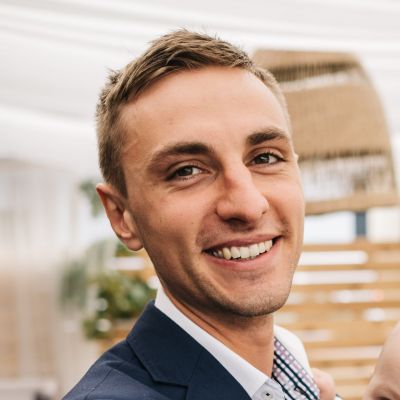 Artur Urbański
Head of R&D
5 years of experience in building technology and R&D Teams. Mechatronics Engineer specializing in Automatics, Robotics and CS.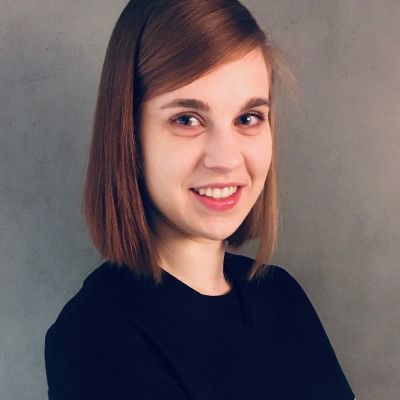 Alexandra Powązka
Health Expert
Master in Cosmetology. Combines her cosmetology and healthcare knowledge with data science.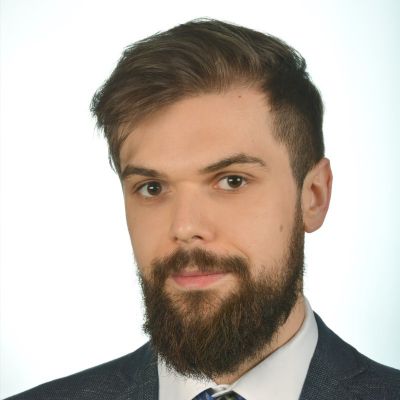 Gracjan Miernicki
Data Scientist
PhD Candidate in Political Science. Combines data science skills with broad social studies expertise.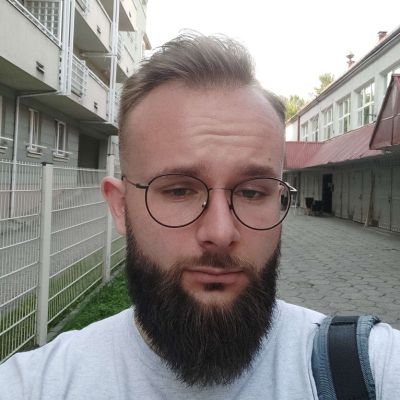 Jan Nowiński
Data Scientist
AI and Data Science specialist with engeeniring degree in Photonics.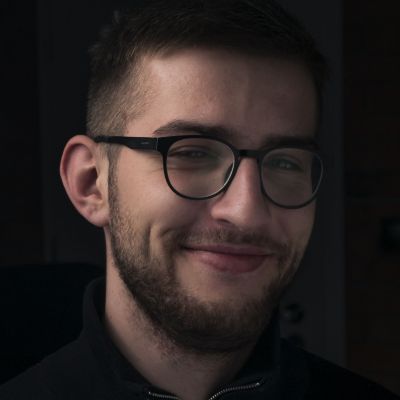 Sebastian Parzych
Data Scientist and Developer
Mechatronics, Automatics, Robotics and CS Engeenier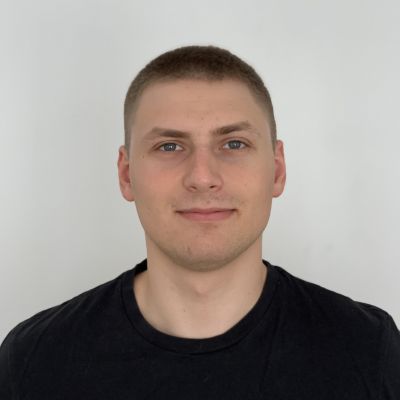 Piotr Przybysz
User Experience
Degree in Anthropology with interest in broad Social Studies.
Be the first to know about investment opportunities and new developments.
All rights reserved @ActAware
Address:  3558 Torino Way, Concord, CA 94-518